Anne Hathaway
Splendor never ends, Anne Hathaway and Zendaya for Bulgari
The new advertising campaign for Bulgari, once again directed by Paolo Sorrentino, is called "Splendor never ends." The main characters, two world famous icons, both global ambassadors of the House: Anne Hathaway and Zendaya.
After "Unexpected Miracles" campaign film Bulgarians last year, Paolo Sorrentino returned behind the camera to shoot a new short film. It is called Splendor Never Ends, and the main characters again Anne Hathaway and Zendaya. The two actresses who are global ambassadors for Bulgari further strengthen their bond with the jewelry house.
In addition to the new video directed by Paolo Sorrentino, Anne Hathaway and Zendaya starring a series of photographs taken by a famous photographer David Sims. In the footage, the two actresses effortlessly exude all the opulence and luxury that characterize Bulgari's creations.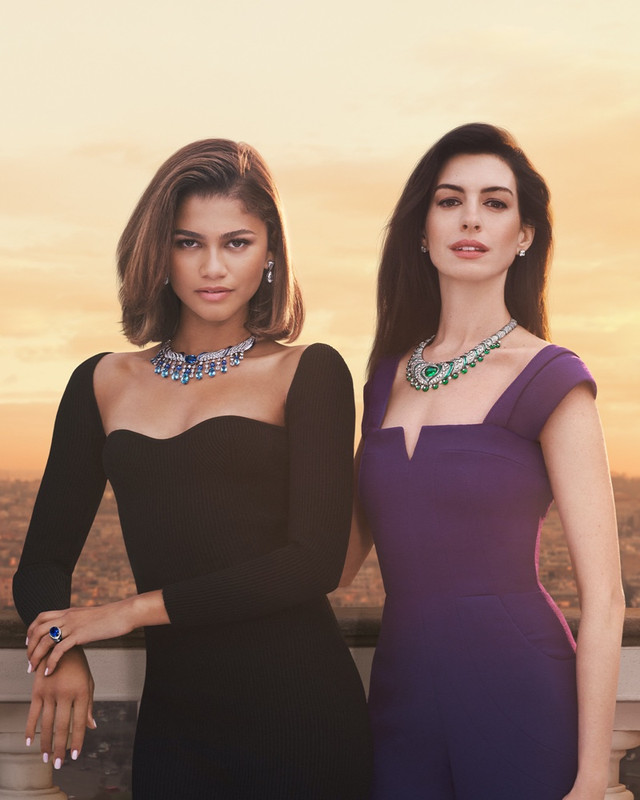 Anne Hathaway and Zendaya in Bulgari's new 'Splendor Never Ends' ad campaign.
The campaign invites you to look into the future and discover new possibilities by immersing yourself in beauty. In the short film by Paolo Sorrentino, the two protagonists dance elegantly in a glamorous setting adorned with soaring flowers and the majestic presence of a peacock. The magic created by Sims' photographs and the direction of Sorrentino, combined with the timeless elegance of Bulgari's creations, demonstrates the timeless charm of true grandeur.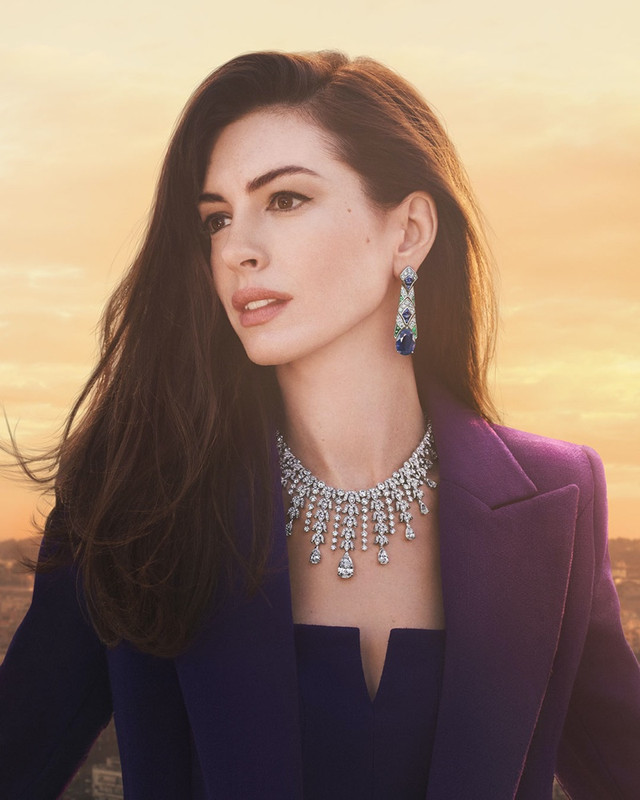 Anne Hathaway for Bulgari
In Splendor Without End, Anne Hathaway captivates with her unique charm. The actress is wearing an elegant jacket and a purple top. The Devil Wears Prada actress, who won a 2013 Golden Globe, BAFTA and Academy Award for her role as Fantine in Les Misérables, shows off a Bulgari High Jewelery necklace and Diocleziano Garland earrings. Anne Hathaway is the perfect embodiment of the sophisticated elegance and captivating charm that characterize Bulgari jewelry.
Zendaya for Bulgari
The actress, who at just 24 years old won the prestigious Emmy Award for her role in Euphoria, wears a magnificent Mediterranea necklace by Bulgari Sapphires and captivates with its magnetic beauty. Encrusted with enchanting blue gems, this jewelry pairs perfectly with her elegant black dress. A Bulgari signature snake wraps around the necklace, while a sparkling pendant completes this stunning creation.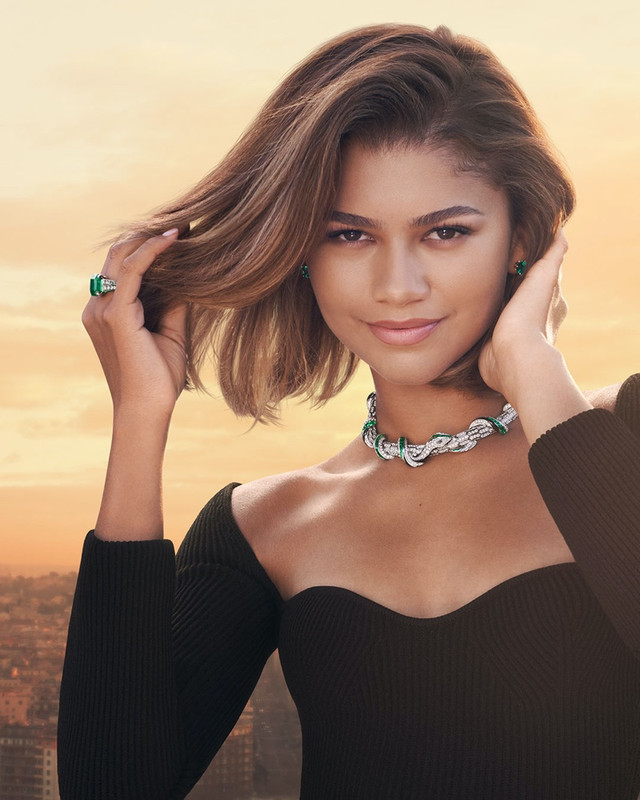 Zendaya is a true style icon thanks to her taste in clothing choices and the ease with which she wears each look. In 2021, she was awarded the Fashion Icon at the CFDA Awards.