Keanu Reeves
There's gonna be even more John Wick 4 chaos, so sign us up right now
John Wick 4 was one of the best movies of the year, with Keanu Reeves on incredible form as always. Now, we're set to get even more chaos sent right to us.
The latest action-packed addition to the growing John Wick universe has turned out to be one of the best movies of the year. In our own John Wick 4 review we've crowned it as one of the best Keanu Reeves movies of all time thanks to its embrace of absolute chaos. And that John Wick chaos isn't even over.
Speaking with ComicBookMovie.com, John Wick movie director Chad Stahelski revealed that the new movie will be getting an extended director's cut, adding more action sequences (and, presumably, more chaos) back into the mix. Sign. Us. Up.
"I've been working on the Director's Cut, the extended cut, which we've almost finished. There's about another, I think, 10 to 15 minutes we put back in," explained the director, meaning that his cut of the movie will most likely creep over the 3 hour mark.
Sharing what we can expect to see from the release of the cut, Stahleski said, "We cut out a big chunk of Berlin, a whole character called The Frau, which is a pretty funny scene with John, and another scene between him and Tracker, a few other little action beats that we put back in. I mean, yeah, there's always stuff we take out because it doesn't fit the pacing. I think the stuff is all super quality, I love the choreo, I love the characters."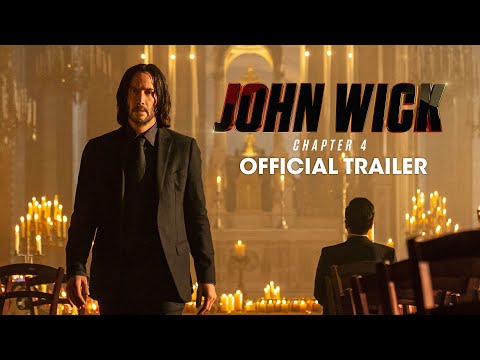 It sounds like the release of the extended addition will be an absolute treat, and more Keanu Reeves is never a bad thing. Especially when he's starring as the long-haired assassin.
While Reeves' time in the John Wick universe seems to have come to an end, there's plenty more to look forward to, still. First, there's the TV series The Continental. Then, there's the spin-off movie starring Ana de Armas titled Ballerina. We're sure that's just the start.
For more adrenaline pumping fun, check out our ranking of the best action movies and best thriller movies. Or, find out how Keanu Reeves pulled off this impossible stunt.