Gal Gadot
7 Body-Sculpting Tips to Get Wonder Woman Fit Like Gal Gadot
Gal Gadot is best known for portraying Wonder Woman in several DC Comics films, including two solo movies. To play a superhero, Gadot has to be in great shape, and has to look amazing. How does she stay so fit? Read on to see 7 ways Gal Gadot stays in shape and the photos that prove they work—and to get beach-ready yourself, don't miss these essential 30 Best-Ever Celebrity Bathing Suit Photos!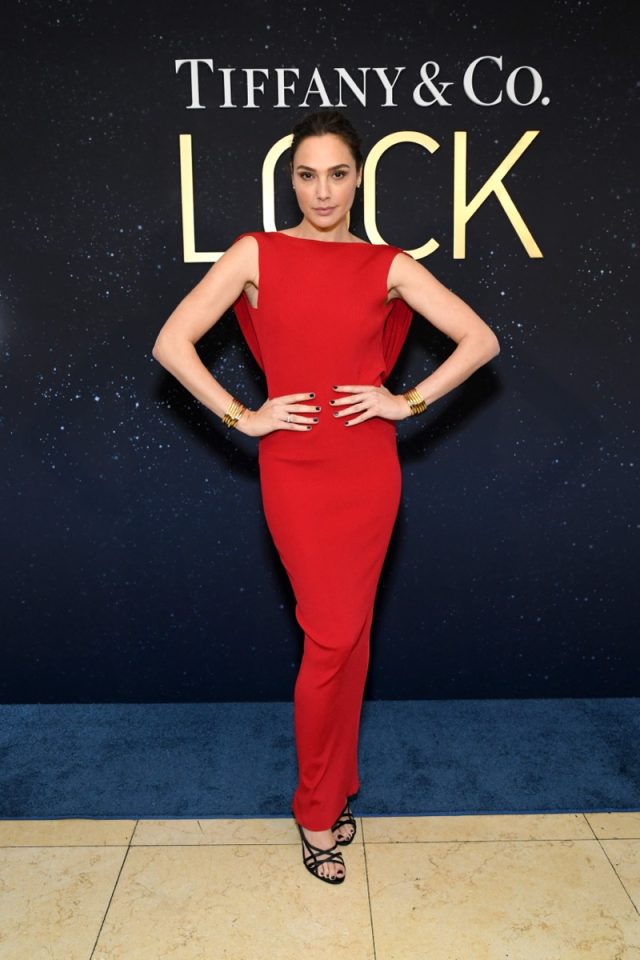 Gadot opened up about her diet to Good Housekeeping. She says that she makes sure to eat healthy. For Gadot, that means eating a balanced diet, and not cutting anything out. "I try to eat healthy yet balanced. I don't like to deprive myself of anything. I believe in balance in everything, by the way. I love to cook, and I've always been a foodie."
She Loves Mediterranean Food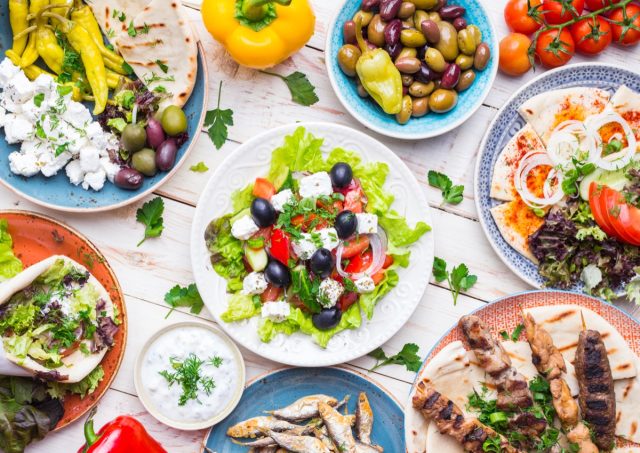 Gadot tells Good Housekeeping that she loves Mediterranean food. "Since I'm from the Middle East, I'm very much all about the Mediterranean diet. I look at food as fuel, and I want to give the best to my body so I try to eat healthy on most days." Gadot loves fresh produce, olive oil, and proteins.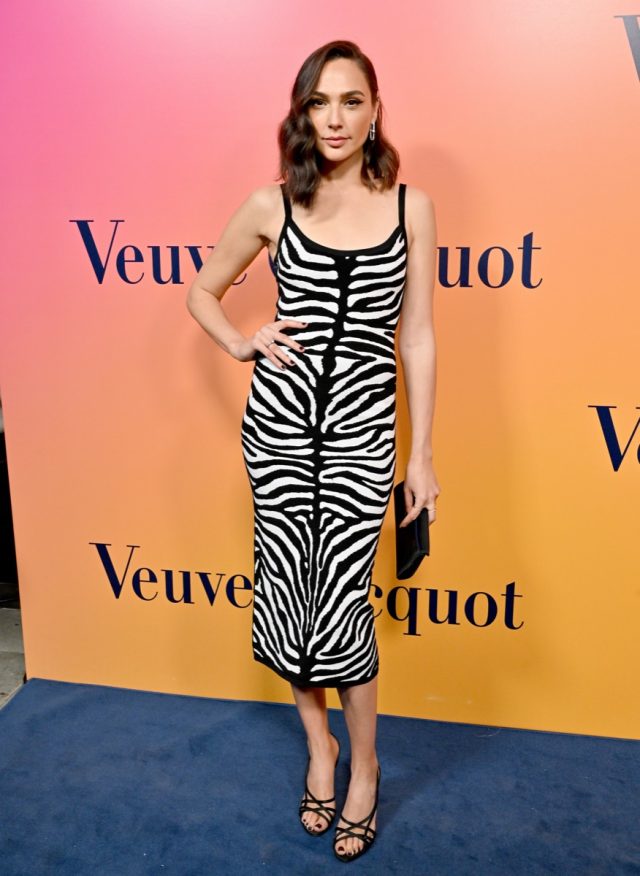 Gadot makes sure to get enough protein in her diet. She shared some of her favorite options with Good Housekeeping. "I love all different kinds of fish, but my latest obsession is Chilean sea bass," she says. "I also like chicken and filet steak." Piedmont Healthcare states that getting enough protein in her diet is important. "Protein is an important building block of bones, muscles, cartilage and skin. In fact, your hair and nails are comprised mostly of protein."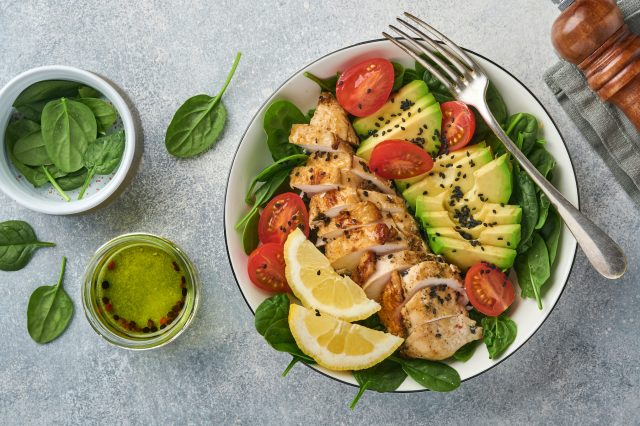 Gadot tells Good Housekeeping that she loves vegetables. She says that she likes to make salads with them. "I'm also big on salad with delicious dressings," Gadot shares. "The ones I make are either based with olive oil or Greek yogurt with lots of herbs and spices for a delicious kick." Salads are a great way of getting a lot of ingredients into your diet. Colorado State University states, "Lettuce, spinach, and other salad greens are an important part of a healthful diet because they can be year-round sources of vitamin A, vitamin C, and other nutrients. Red and dark green leafy vegetables are generally higher in antioxidants, Vitamin B6, and other nutrients than lighter colored greens."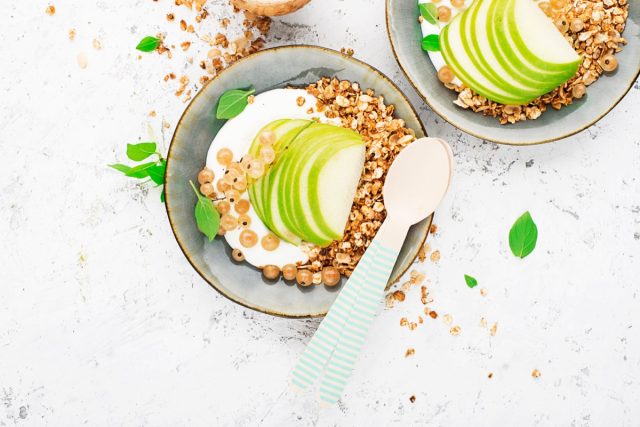 Gadot makes sure to eat healthy snacks. She shared some of her favorites in her Good Housekeeping interview. "In the afternoon, when I get hungry again, I'll have a snack, which is usually dates or yogurt with green apples." Yogurt has a lot of benefits, according to Harvard Health. "Yogurt offers several important nutrients including protein and calcium. However, much of the research on yogurt's health benefits centers on its live bacterial content, which is also present in other fermented foods like kefir, kimchi, and sauerkraut. It has been proposed that a lower number of some bacterial strains in the body may influence risk of certain disease conditions including obesity, type 2 diabetes, irritable bowel syndrome, and chronic inflammatory diseases such as Crohn's disease, ulcerative colitis, and rheumatoid arthritis."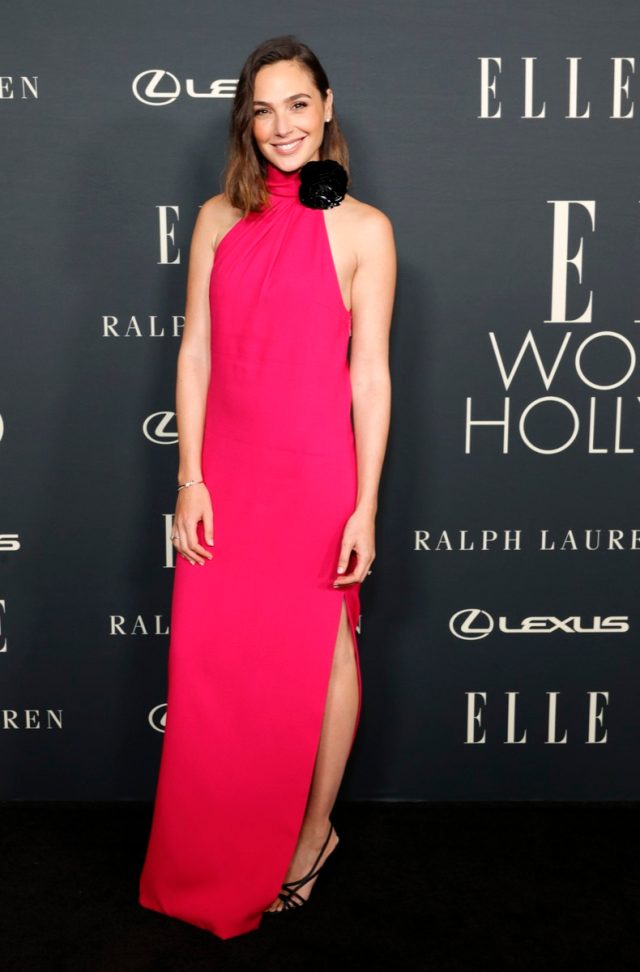 Gadot also shared some of her favorite workouts with Good Housekeeping. She says that she works with a trainer on a regular basis. "I work out with a trainer about four times a week so I can be the best version of myself." The Australian Institute of Fitness states that working with a trainer has a lot of benefits. "Your personal trainer will be able to help you become further educated on how your nutrition plays a role in your fitness journey, what exercises target which muscles, the correct exercise form and so much more. Being able to turn to a fitness professional for any questions you have rather than turning to Google will result in detailed, educated and personalised answers that will help you succeed."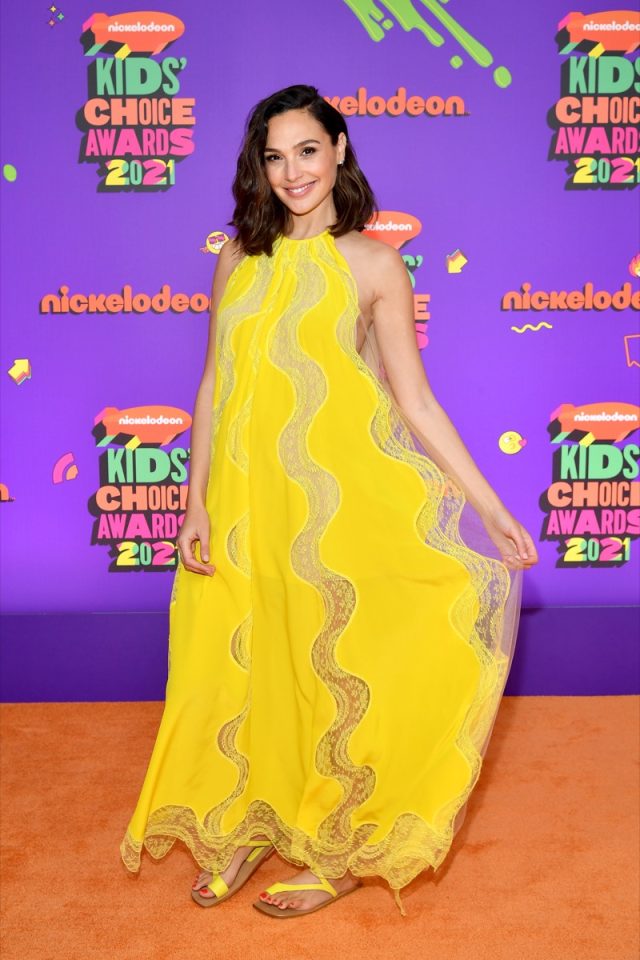 In order to prepare for her role in Wonder Woman, Gadot worked with trainer Magnus Lygdbeck. He shared some of the actress' workouts in an interview. Lygdbeck gave Gadot a lot of lower body workouts. "Leg press, front dumbbell squats, skaters and skate jumps — that's such a good one because it recruits fast-twitch muscle fibers and works all three of the glute muscles — pull-ups, lateral raises and a ton of core work."