Keanu Reeves
"Heartbroken" Keanu Reeves Mourns Death of John Wick Co-Star Lance Reddick
Following his shocking death at age 60, Lance Reddick has received tributes from former co-stars, including fellow John Wick cast member Keanu Reeves.
Keanu Reeves is paying tribute to his late John Wick co-star, Lance Reddick.
The actor died at age 60 on March 17 from natural causes, his rep told E! News. Following news of his passing, Reeves and John Wick director Chad Stahelski released a statement to E! News.
"We are deeply saddened and heartbroken at the loss of our beloved friend and colleague Lance Reddick," they wrote. "He was the consummate professional and a joy to work with."
The statement continued, "Our love and prayers are with his wife Stephanie, his children, family and friends. We dedicate the film to his loving memory. We will miss him dearly."
On Twitter March 18, Stephanie Reddick shared a thank you message to fans who expressed their condolences. "Lance was taken from us far too soon," she wrote on her husband's account. "Thank you for your overwhelming love, support and beautiful stories shared on these platforms over the last day. I see your messages and can't begin to express how grateful I am to have them."
Reddick starred as Continental Hotel concierge Charon in all the John Wick films, including the fourth installment, John Wick: Chapter 4, which is set for release on March 24.
"A kindhearted soul, a wonderful human, and a true friend," read a tweet from the upcoming sequel's official Twitter account. "Be seeing you, Lance Reddick."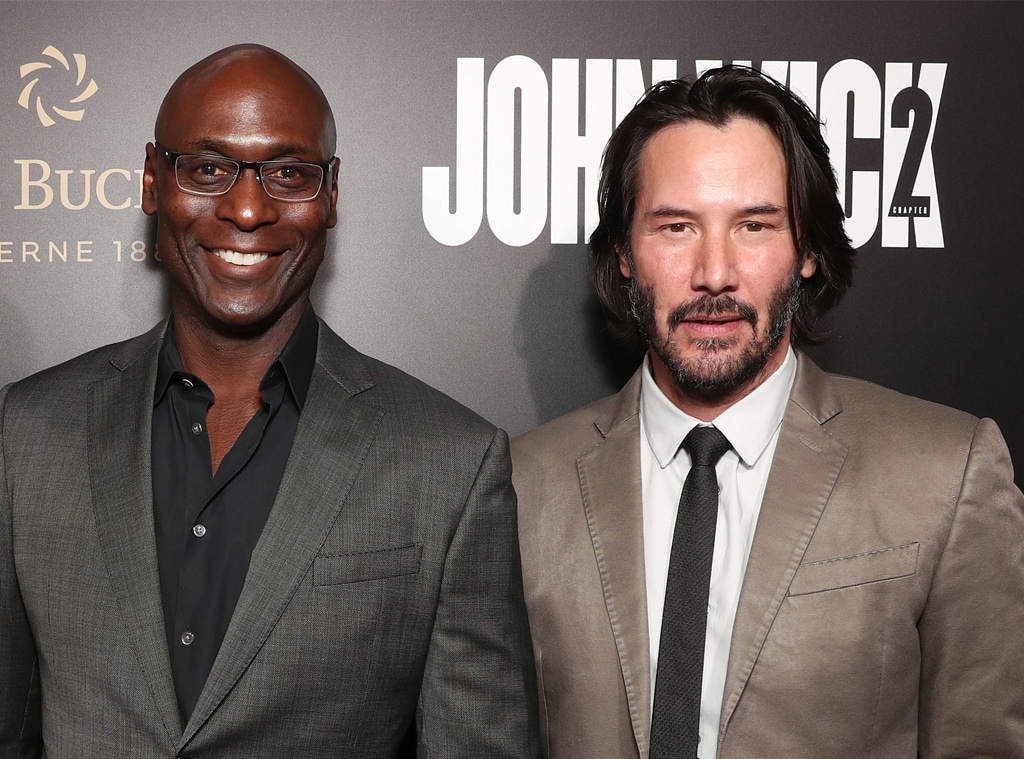 Todd Williamson/Getty Images
In addition to the hit action thriller film series, Reddick was also known for roles on TV shows such as The Wire, Oz, LOST, Law & Order: Special Victims Unit, American Horror Story, Resident Evil and Amazon Prime Video's Bosch. He also plays Zeus on Disney+'s upcoming Percy Jackson and the Olympians series, set to premiere in 2024.
The Wire alum Wendell Pierce also paid tribute to Reddick following news of his death. "A man of great strength and grace," he wrote on Twitter. "As talented a musician as he was an actor. The epitome of class. An sudden unexpected sharp painful grief for our artistic family. An unimaginable suffering for his personal family and loved ones. Godspeed my friend. You made your mark here. RIP"