Keanu Reeves
Keanu Reeves reveals what to expect from latest John Wick film
Hollywood action star Keanu Reeves spoke to A Current Affair about his famous role as a hitman with a price on his own head, which he plays in the upcoming fourth John Wick film.
"We really tried hard to make something special in the John Wick world," Reeves told A Current Affair Entertainment Editor Richard Wilkins.
He revealed John Wick: Chapter 4 will take the story to another level.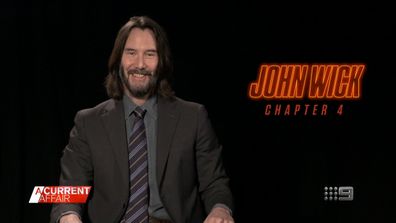 "I think Chad (Stahelski) the director had a real grand vision, almost operatic but also grounded in the ideas of friendship and trying to survive and trying to be free and you know being on the opposite sides of the fence," Reeves said.
"There's great action, great characters and … I think there's a lot of heart in this film."
He also revealed there will be some epic locations in the upcoming movie.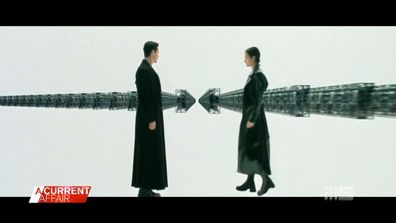 "Oh, we got to do some wild and kooky things. We got to film in front of Sacré-Cœur for five days and go to the desert in Jordan and shoot in Berlin and we got to shoot in Osaka, Japan," Reeves said.
With a fifth instalment of The Matrix also on the cards and the new John Wick flick set to do big business, Reeves could rest on his laurels.
But there is another genre he's keen to tackle.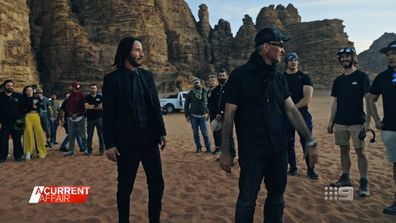 "I wouldn't mind being in a western," he said.
"It's such a collaborative art form and you can't do it by yourself.
"So for me, it's trying to find the next script and the next project and to find people who are like-minded who want me to be in their film."
John Wick: Chapter 4 will hit Australian cinemas next Thursday.