Kylie Jenner
Jordyn Woods Denies Shading Kylie Jenner in Video About Natural Lips
After Jordyn Woods posted a video in which she showcased her lips and said "thank you mom & dad for these genetics," some followers wondered if she was shading Kylie Jenner. Read her response.
Jordyn Woods is not keeping up with the TikTok rumors.
The FrstPlace founder is clarifying her recent post about natural lips after followers suggested she was making a subtle jab at former BFF Kylie Jenner. In a video shared to TikTok in mid-December, Jordyn listened to The Weeknd's track "Party Monster," displaying her pout as he sings the line "Angelina, lips like Angelina." The model then captioned the post, "Thank you mom & dad for these genetics."
The video prompted some viewers to suggest Jordyn was referring to Kylie, who has spoken about how she used to feel insecure about her lips and how she got lip fillers as a teenager.
"Why do I feel like this has something to do w Kylie," one follower wrote. Added another, "Ooooo the shade low key."
However, Jordyn was quick to set the record straight. "There's no shade towards anyone," she replied to the latter social media user, explaining that her reasoning for the video was simple, "this is a trend I've seen a bunch of girls doing and I wanted to hop on."
Jordyn's setting the record straight comes almost four years after her and Kylie's falling out. The friendship ended after Jordyn and Khloe Kardashian's then-boyfriend Tristan Thompson—with whom the Good American founder shares daughter True Thompson, 4, and a 4-month old son—kissed at a party in 2019. Later that year, Jordyn reflected on the incident.
"On the way out, he did kiss me. No passion," she said on an episode of Red Table Talk. "It was like a kiss on the lips."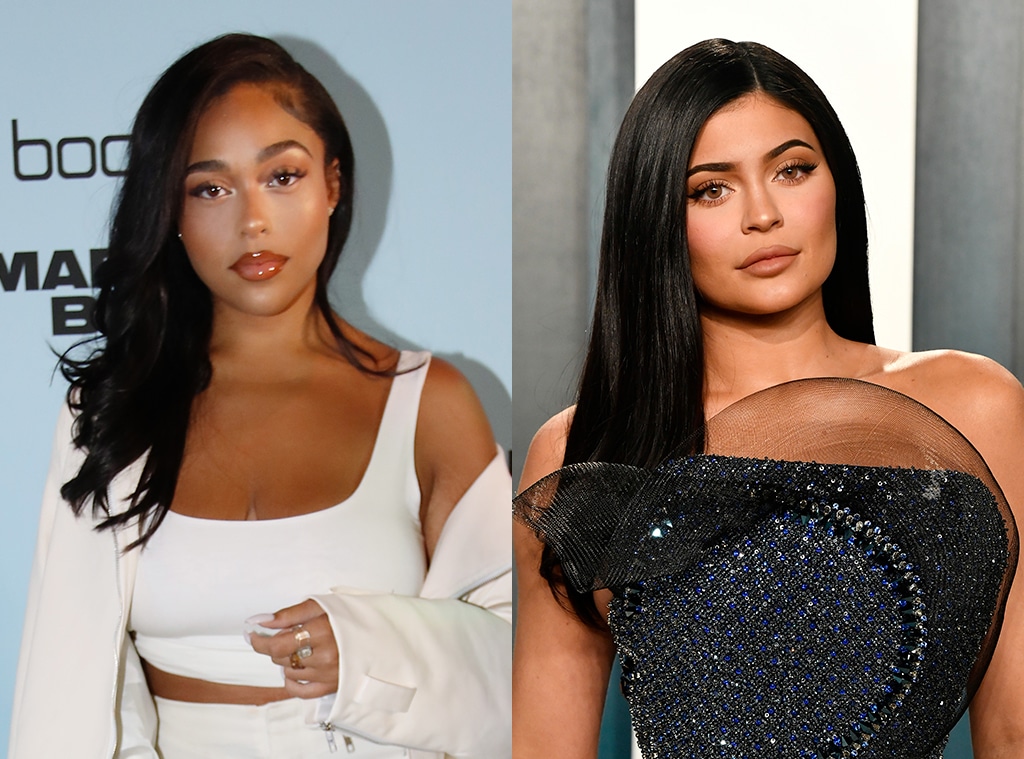 Getty Images
Kylie has also looked back on the incident and the decision to sever ties with her longtime BFF during the 2021 Keeping Up with the Kardashians reunion.
"Jordyn and I did have a talk after that," the Kylie Cosmetics mogul said. "When we were friends, we never thought that we wouldn't be friends. It was kind of an overnight thing."
While Khloe initially accused Jordyn in a tweet of being "the reason my family broke up," she later said she forgives her and Tristan.
"I don't have any grudge against Jordyn," she explained during the reunion. "I think people make mistakes. People live and they learn. And I forgive both parties. How could I forgive Tristan and not Jordyn? That sounds asinine in my opinion. I forgive Jordyn or else I would be a prisoner in my life. I have to forgive these people for me, and it's up to them to forgive themselves and to be accountable and learn and hopefully don't repeat these same cycles that they're doing."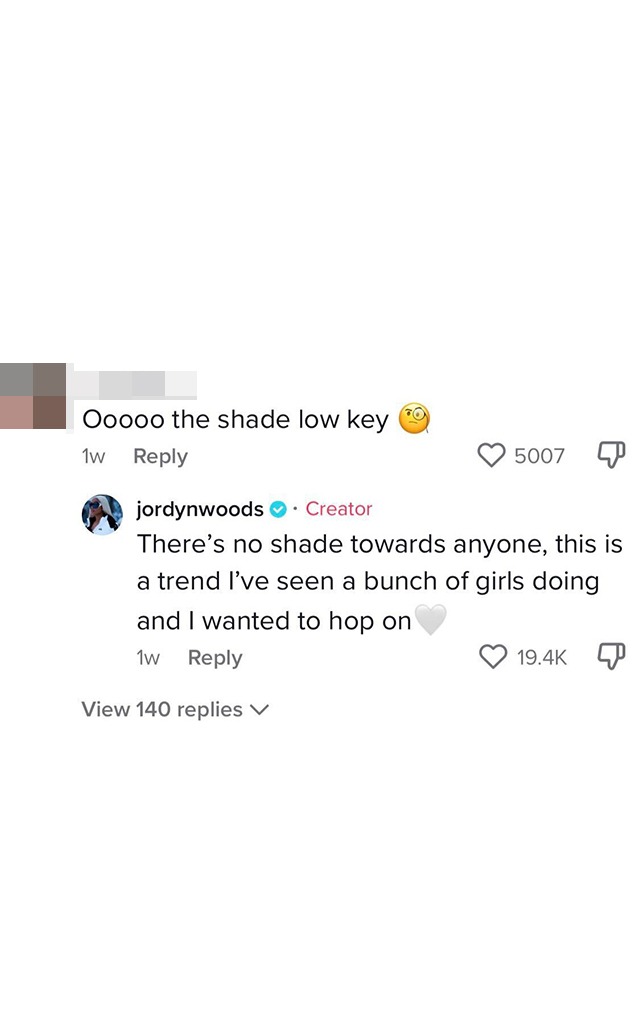 TikTok
Unfortunately, the incident with Jordyn wasn't the last of Khloe and Tristan's drama. The basketball player—who had been at the center of a cheating scandal before the 2019 party—and Khloe split for good in late 2021 after it was revealed that he had fathered a child—Theo Thompson, 12 months—with a woman named Maralee Nichols. (He also shares son Prince Thompson with ex Jordan Craig).
"I still think he's a great guy and a great dad," Khloe said on an ABC News Special in April, "he's just not the guy for me."