Gigi Hadid
Gigi Hadid and Robyn Lively React After Blake Lively Calls Out Paparazzi Outside Her Home
Gigi Hadid and Robyn Lively have come to the defense of actress Blake Lively, who called out the paparazzi outside her home to try and protect the privacy of her family.
Don't mess with mama bears!
Blake Lively not so subtly revealed that she was pregnant with her fourth child with husband Ryan Reynolds by walking the red carpet at the Forbes Power Women Summit on Sept. 15 in a gold sequined mini dress that put her growing baby bump front and center.
Blake later said the paparazzi have been in overdrive trying to catch photos of her, prompting the Gossip Girl actress to post candid snaps of herself around her home on Instagram in an attempt to quench the thirst for photos. The series of five photos, posted on Sept. 18, has received a ton of support from celebs including model Gigi Hadid, Blake's older sister Robyn Lively, Rosie Huntington-Whiteley and Victoria Beckham.
Blake wrote, in part, "Here are photos of me pregnant in real life so the 11 guys waiting outside my home for a [unicorn emoji] sighting will leave me alone. You freak me and my kids out."

PHOTOS
Blake Lively & Ryan Reynolds' Quotes on Parenthood
In the photos, Black looks relaxed and natural while wearing her bathing suit, sitting outside with Reynolds and hugging friends. Blake's passionate post hit the spot for several celebrity moms who can relate to the relentless pursuit of the paparazzi.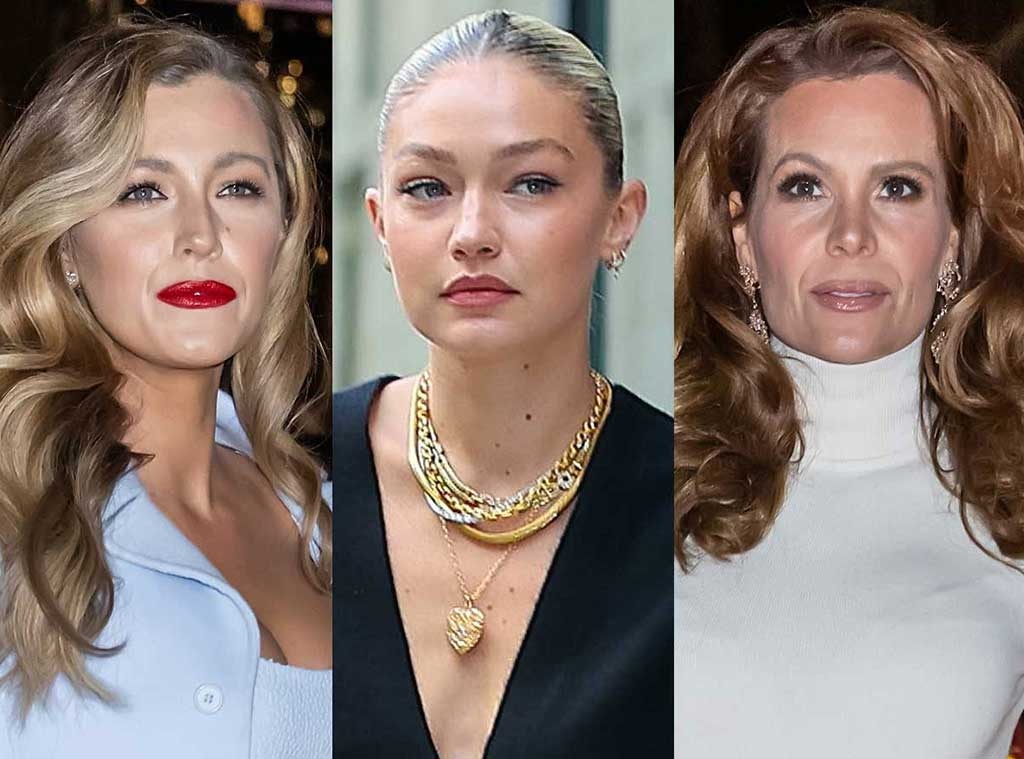 Getty Images
Hadid, who shares daughter Khai, 2, with former One Direction member Zayn Malik, simply said, "U da best B!"
Blake's older sister, Robyn, 50, shares son Baylen, 19,  daughter Kate, 17, and son Wyatt, 14, with her husband, actor Bart Johnson. She wrote, "Makes me angry you have to share such private photos to try and regain your privacy… I love you and I hope these A-holes back off."
Blake and Reynolds are parents to daughters James, 7, Inez, 5, and Betty, 2. The A Simple Favor actress is raising her girls to know that there are no limitations on who they can be and what they can do. "It's important for my kids to see you don't have to choose one or the other," she said at the Forbes Women's Summit. "I don't need them to choose to be a businesswoman or a mom. Be both or neither. But just for them to see that anything is possible."