Angelina Jolie
Angelina Jolie fasted from bathing for many days to take pictures with bees, sharing about stormy dating
In order to get the most realistic photo and video with the bees on "World Bee Day", actress Angelina Jolie had to "hold" a bath for 3 days, accepting the possibility of being stung by bees to successfully complete the scene. .
The Tomb Raider star shared about her thorough preparation for this particular shoot, including avoiding soap, shower gel and water. "It's funny to do hair, makeup and wipe with pheromones (substances used as chemical signals between individuals of the same species). I didn't bathe for the previous 3 days, because they told me: 'If you have scents like shampoo, perfume and other smelling things, the bee won't be able to come near you'. During the photo shoot, I had to put something in my nose and ears so they wouldn't get in," Angelina explained.
The staff applied pheromone on Angelina's body, the bees picked up the signal of "same species" with them, so they quickly flew to her and landed on her. Honey bees crawl up the collarbone, chin and cheeks of Hollywood beauty. Angelina still calmly looks straight into the camera with her charming green eyes and sweet smile.
In fact, Angelina was very nervous and tickled her feet when a bee entered her skirt. The actress said: "One was in my skirt the whole time I was taking pictures. It tickled me terribly. I kept feeling it on my knees, on my legs, and I thought: 'It's bad to get burned here'. It kept crawling around at my feet. After I finished filming, I chased away the other bees and lifted my skirt to let the bee fly away.
It is known that Angelina Jolie has been chosen as the Godmother for Women for Bees – a program launched by UNESCO to train and support female beekeeping entrepreneurs around the world. The actress confided that she felt "so lovely to be connected to these beautiful creatures". She revealed the secret to taking pictures with small friends that can be dangerous but cute: "Having to really keep the mind and body still while taking pictures, this is not easy for me." The 46-year-old star hopes her photos convey a message about the importance of bee conservation and the connection and interaction between humans and creatures in nature on the planet.
Angelina has divorced Brad Pitt since September 2016. During the past 5 years, she has never been seen to meet or date a man. The "Wanted" star has always said that she wants to spend time with her children to heal her wounds and make her children a priority in her life. In an interview, the actress also joked that she is quite difficult when it comes to dating, so she hasn't had anyone yet.
"I probably have a very long list of things I don't like. So I've been single for a long time," she said.
"Mrs. Smith" is currently a single mother of six children: 19-year-old Maddox, 17-year-old Pax Thien, 16-year-old Zahara, 15-year-old Shiloh and 12-year-old twins Knox – Vivienne. When the MC joked that he couldn't even take care of six trees in the house, let alone take care of such a large family, Jolie emphasized that her job as a mother is simple for her children. Very talented, independent.
Angelina's teenage children not only take care of their mother but are also very united and attached to each other. "We are like a team," she said. So I feel very lucky. I've always been the one to worry a lot, but I don't have to worry about the kids anymore. They are great children."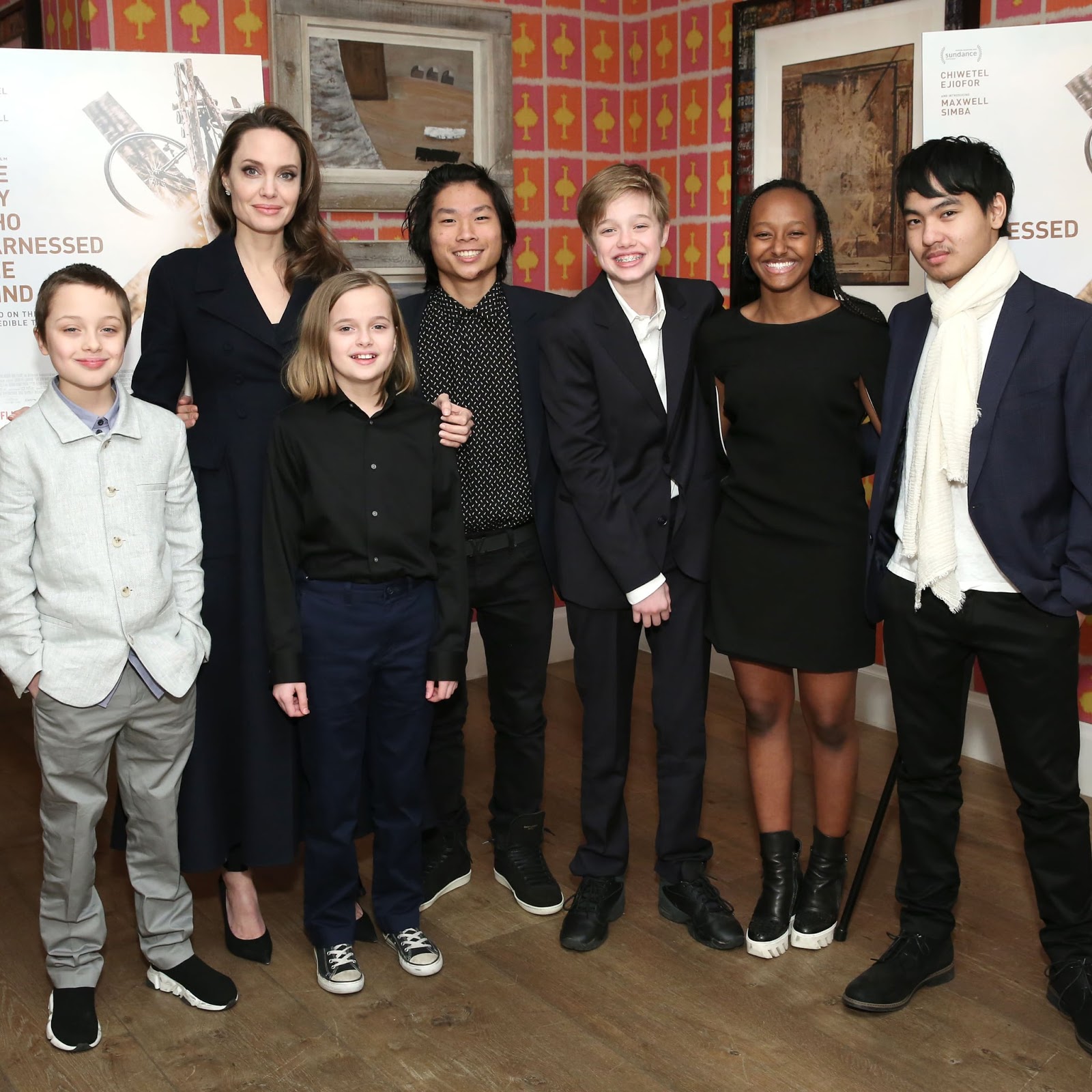 In an interview with Vogue magazine in March, Angelina Jolie also revealed that she is a clumsy housewife. However, fortunately, she has independent and responsible children. "I feel like I still lack the skills to be a traditional stay-at-home mom. I can handle everything because the kids are quite resilient and they help me even though I'm not good at all," the star confided.
Angelina is still sticking to her claim of full custody of her children after divorcing Brad Pitt. Meanwhile Brad is offering to share 50% of custody and care of their 5 minor children (oldest son Maddox is 19 years old, so he has the right to self-determination). The former couple is very tense in this fight and they will go to court in the near future.